Company

SixBit Software was introduced in Feb. 2009, but our roots go far deeper than that. You may know us as the team that created "AuctionAssistant" (1997), "Seller's Assistant" (2001) and "Blackthorne" (2005). For years, we have been developing desktop auction management software for eBay sellers and we're now happy to offer you our biggest and best eCommerce tool to date. We hope you join us and track our progress as we continue to grow.

Our Mission Statement
At SixBit Software, it is our mission to provide, low-cost, fully featured eCommerce management software to make entrepreneurial individuals and small companies more successful selling on the internet.

Our Beliefs
We believe the marketplace is more vibrant, and better served with a large number of smaller sellers, rather than just a small number of corporate sellers. We believe that actions speak louder than words, and encourage you to monitor our progress. We believe in always telling our customers the truth, even when it isn't what they want to hear. We believe that users of our software are partners. We believe that it is absolutely imperative to have users involved with the design and testing of our applications throughout their entire life cycle. We believe that every internet seller is different and requires different features, support and pricing options. We believe that a selling solution should grow with its users. It should be easy enough to allow new sellers to list their first item, and be capable of handling hundreds of thousands of sales.
John Slocum
President
SixBit Software LLC

Meet the Team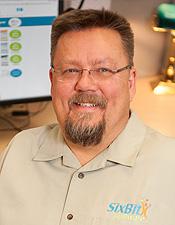 John Slocum
President/Founder
Before entering the eCommerce world, John worked for IBM and Lockheed Martin developing applications for companies like Sony, Fokker Aircraft and the USPS. In 1997, John founded Blackthorne Software and developed the very first eBay seller tool, AuctionAssistant. John subsequently sold Blackthorne to eBay in 1999 where he continued to work leading the development of Seller's Assistant and eBay Blackthorne until starting SixBit in 2009. No one in the industry has been developing eBay seller tools longer than John.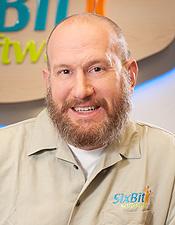 Steve Moody
Senior Developer
Steve is a graduate of Mansfield University and began his eCommerce career in 1999 at Blackthorne Software. He became an eBay employee after the acquisition of Blackthorne where he went on to work on Seller's Assistant and eBay Blackthorne before becoming one of the pioneering members of SixBit in 2009.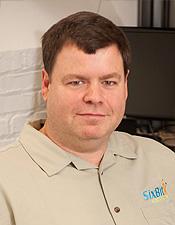 John Manning
Senior Developer
Our final SixBit pioneer, is also a graduate of Mansfield University and has worked for 14 years in the eCommerce industry. John joined eBay as a member of the Blackthorne team in 2001. At eBay, he worked on Seller's Assistant and later became an integral part of the eBay Blackthorne development before joining SixBit in 2009.
Amy Brennan
Customer Technical Support Lead
Before joining SixBit in 2013, Amy was a small business owner who learned the importance of satisfying her customers. She teaches a course locally in Leadership and brings those skills to us here at SixBit.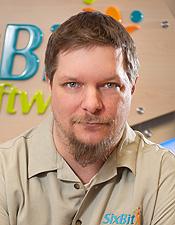 JC Ryan
Senior Customer Technical Support
JC is a veteran of the United States Air Force. He performed hardware maintenance at NORAD and later went on to sharpen his support skills working for NASDAQ, local government and at Support.com. At SixBit, he continues his support role while also managing our internal networks, servers and phone systems.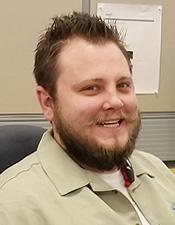 Steve Lea
Customer Technical Support
Our newest support specialist honed his software and testing skills at companies like Keen Transport and N-Link. Steve's background in programming and testing make him well suited for tackling technical customer support issues.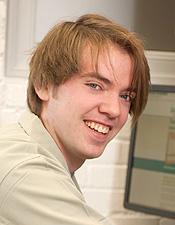 Brandon Thompson
Staff Developer
After completing his degree in the spring of 2015, Brandon joined the team full time.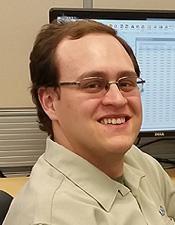 Jeremy King
Staff Developer
Our newest developer, Jeremy is also a recent graduate of Mansfield University.


Contact Information
SixBit Software
703 S. Elmer Ave.
Suite 112
Sayre, PA 18840
support@sixbitsoftware.com
(Please type this into your email program. Do not copy/paste. This address is protected from spiders and copy/pasting into your email program will not work.)
Business Hours: Mon. - Fri. 9:00AM - 5:00PM ET
Please note that we do not offer technical support by phone without a support ticket being opened first. If phone support is required after evaluating the ticket, we will arrange a call.