Overview:
SixBit interacts with Microsoft SQL Server to store your data. When you make a database backup, SixBit really just runs the SQL Server function to backup the data. For this function to work, SQL Server must have the proper permissions to write to the backup folder. When installed, SixBit sets the permissions properly, but there are times when the user may have to change the permissions on the backup folder manually. Also, if you choose a directory other than the default for backups, you will need to ensure the permissions are set properly on the new folder.

Steps:
1. Find the folder where SixBit backups are made. By default, this is the SixBit Backups folder in My Documents. Right-click the folder and choose Properties.
2. Select the Security tab and click the Edit button.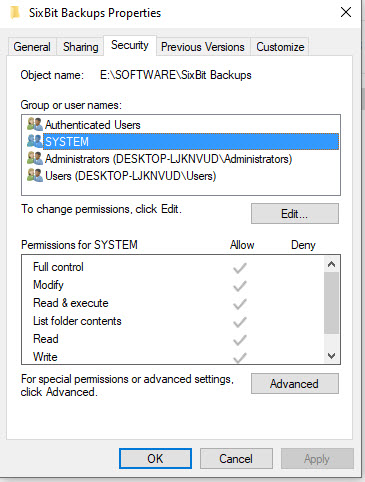 3. Click the Add button.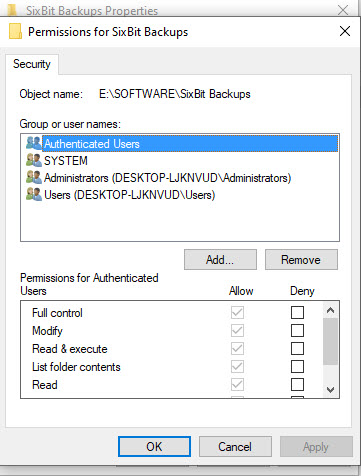 4. In Enter the object names to select, enter NETWORK SERVICE and click OK.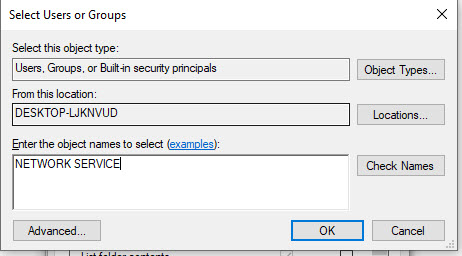 5. Check the Modify box and click OK to exit. Your backup folder should now have the correct permissions.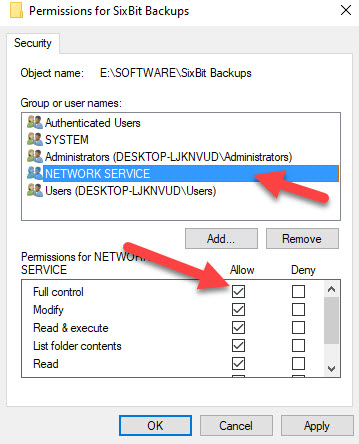 ATTENTION SQL SERVER 2012 USERS

6. If you are running SQL Server 2012, you must repeat steps 2,3,4 and 5 to also add "Authenticated Users" in the same manner.