So you have a bunch of violations eBay is flagging your listings on and you'd like to get them updated. You can follow the below process to search and find specific violations, and revise the listings all in one shot. 
The actual Violation flag will look something similar to this on your listings in SixBit.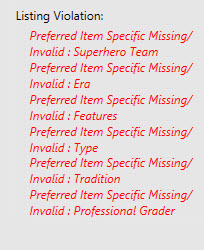 Next in this example, we'll have to find the listings running that are flagged for missing or invalid "Era". Go into Check Listings mode > within the Running status, choose Advanced Search, and look for the Violation field in the first drop-down. Note: You can search specifically based on what eBay is flagging on.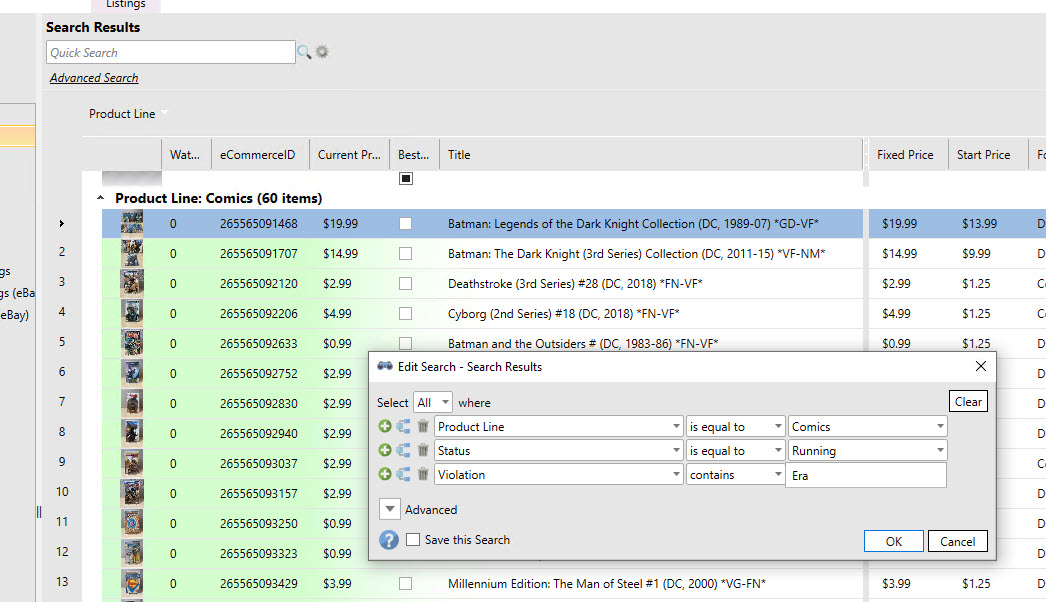 Click OK, and complete your search terms. Once you have your list of listings you want to bulk revise, highlight them in the grid, right-click, choose Revise and you'll see the Batch Change window appear. Select the Item Specifics tab and set the data you'd like to update in bulk. Make sure the option to "Apply changes to all future listings" is checked so that your changes are written back to the master item record as well as the running listing.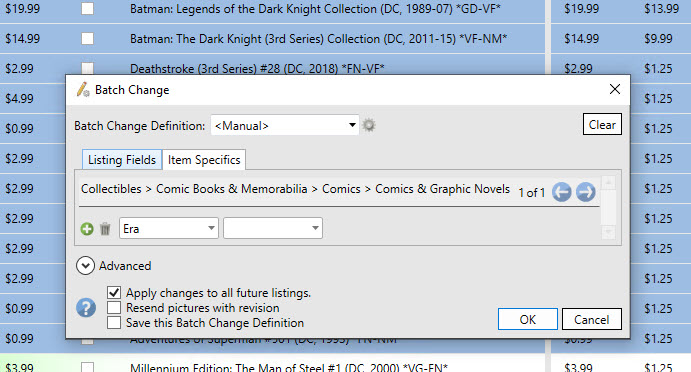 Finally, you can see that using the Advanced Search feature and selecting your criteria to bulk update aspects can not only be powerful but quick and painless. Note: Depending on the number of listings with a violation state the actual revision process can take a while to complete.